Team
Faculty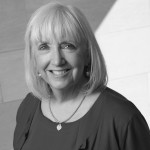 Julie Gray BA Hons, MBA
Julie is founder and chief executive of Corporate Faculty.  She worked as a senior member of faculty for nearly 20 years at Ashridge Business School where she was programme director for the leading strategy and change programme and the senior leadership programme. She has also run a number of tailored executive education programmes incorporating strategy, leadership and change for clients such as Kellogg's,  Kerry Foods, Vodafone, Old Mutual Insurance,  AON,  and  Leeds Building Society.
Julie is an accredited coach for The Foreign and Commonwealth Office, where she coaches a number of ambassadors across the globe as well as coaching senior executives in corporates. Julie has worked internationally throughout her career including The Middle East, Europe,  USA,  Mexico,  South Africa and Hong Kong.
She is qualified to use a number of psychometric tests and personality profiles including MBTI Step 2, Profilor 360, Firo B, Insights, and ECI and is a qualified NLP practitioner.  She has an MBA from Bradford University School of Management and won the Marketing Prize.
Jane van Hool, RADA Dip MA, MSc
Trained at RADA (Royal Academy of Dramatic Art), Jane is now a leading expert in presentation, personal impact and influencing following a successful career as an actress and TV/radio presenter.
She runs workshops on Inspiring Communication, Strategic Influencing and Engaging People. She also supports leaders through individual coaching, developing strategies to challenge their communication and help them become world class.
She works in a broad range of organisations, from mining to banking, retail, telecomms, pharmaceuticals and recruitment with clients including: Virgin Atlantic Airways, Alexander Mann Solutions, Nationwide, Vodafone, Sainsbury's, Kinross, Asics, Deloitte, London Business School, Ashridge, NHS, London City Airport and British American Tobacco.
Co-author, with Pam Jones, of The Impact and Presence Pocketbook (2004), Jane draws on her postgraduate research which focused on enabling people to communicate effectively using verbal and non-verbal communication skills. These academic studies, combining psychology with the creative instincts of a performer have enabled her uniquely to transcend challenges in communication and help people effortlessly to re-evaluate their approach to communicating with confidence, skill and technique.
Lynn Lilley MA, MCIPD
Lynn is a psychologist and consults, teaches, coaches and researches in the areas of leadership and change. She was the Director of Tailored Business at Ashridge and has designed, delivered and project managed leadership development for many clients across a range of sectors from supermarket retailing, oil and gas and the Civil Service.
Her clients include BG Group, The Foreign and Commonwealth Office, Skanska, CRH plc, OMV, The Road and Transport Authority of Dubai, Aon, Tetrapak, Treasury Solicitors Office and Urenco.
Her experience includes: delivering modular development programmes in long standing partnerships with her clients; running 'immersive' experiences for high potentials; observing, assessing and coaching boards and individual directors; facilitating teams for high performance and running conference sessions on resilience and personal effectiveness.
She has travelled throughout her career, most recently to Ireland, Poland, Mexico, China, the US and the UAE.
Lynn is an Ashridge accredited coach, Level BPS Level A and B qualified and is licensed to use a wide range of 360 instruments and psychometrics. A classicist originally, she took a Masters in Organisation Psychology and is also a keen linguist.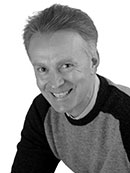 Steve Seymour BA, MBA, PhD, ACMA, CGMA
Steve was formerly CFO for one of PowerGen's operating divisions (now e.on) and now consults and teaches on customised, management programmes for clients such as Barclays, CRH, Direct Line Group, JTI, OMV, Philips, Roche and Sinopec.
A Chartered Management Accountant, Steve spent six years as a management consultant with PricewaterhouseCoopers, specializing in the introduction of commercial approaches to public sector organisations, together with the formation of local authority companies. Before moving into consultancy Steve was the financial controller at airline, bmi held a number of financial posts within a local authority.
Steve has both a PhD and MBA and is an external examiner for the MBA programmes at a number of international business schools.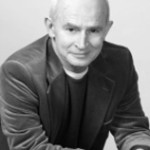 Brian Davies, MBA
Brian is a consultant and facilitator in the areas of leadership development, team building and personal growth.
After graduating from London University with an honours degree in English, he spent his early career in the performing arts. He has worked as a professional actor and director in theatres throughout the UK, spent time as an assistant producer for the BBC/ITV and has produced his own documentary films.
He has been an associate tutor at Ashridge Business School for many years. Brian devised 'Newsday' – an experiential team building exercise and one of Ashridge's most successful integrative exercises – which explores leadership, communication and team working skills by requiring participants to run a TV studio and produce a news programme for live broadcast.
In recent years, he has focused on the subject of leadership presence and the use of storytelling as a way of engaging with a business audience. He explores the techniques that actors use in the professional theatre to help executives have more impact and credibility.
These sessions have been delivered to a global network of clients and via programmes at leading business schools such as Harvard, Duke & Babson in the USA and at Ashridge,
IMD, & IESE in Europe.
Brian's recent clients include Akzo Nobel, Tetra Pak, Alcatel, Philips, HSBC, Bayer, American Express, Procter & Gamble, Merrill Lynch, Whitbread & Daimler.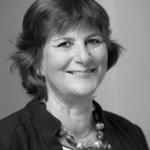 Victoria Tomlinson
A former director of Ernst & Young on the London management team, Victoria's early career was in aerospace and international banknote sales, selling in Africa, the Middle East and Far East.
She set up the communications consultancy, Northern Lights, 25 years ago and was an early adopter of strategic B2B social media, helping boards and directors to understand its risks and opportunities.
Victoria sits on a number of boards and chairs the management division advisory board for the University of Leeds. She is an international speaker and BBC expert woman, appearing on TV and radio, and is an Amazon bestseller with an ebook on business blogging. She is ranked as one of the world's top 100 people on Twitter on leadership.
In 2012, Victoria set up an office in the UAE and works with leaders, particularly senior Emirati women, helping them to have more impact through clear personal branding, thought leadership and speaking opportunities.
She is an accredited Institute of Leadership and Management trainer.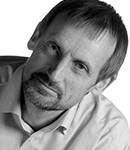 Colin Williams MBA, Dip MRS, MHCIMA
Colin is an executive coach for individuals and teams; he designs and facilitates large group events; and runs a variety of leadership development programmes. Increasingly he is working virtually, including leading virtual development programmes, facilitating virtual action sets and supporting virtual working groups.
A fluent French speaker he works across Europe, North America, the Middle East and a number of Asian countries with multinational companies and public sector organisations. Recent clients include ZF, Catlin, Takata, Volkswagen, Amplifon, Fagerhult and Vorwerk.
Colin is Associate Director of Open Programmes at Ashridge Business School working across the tailored and open executive development programme portfolio and on major consulting initiatives.
He began his career in the hotel industry with spells in Germany and Iran in 1975/76 before spending eight years in France in a variety of management positions. With over ten years' international experience managing operations in the service sector, Colin completed an MBA at Cass Business School in London in 1989 before becoming a consultant.
Colin's research and publications include
• Living Leadership –A Practical Guide For Ordinary Heroes; Financial Times Prentice Hall, 3rd edition September 2012
• Leaders in Transition – the report of a four year research project exploring senior leadership transitions across Europe, published by Ashridge 2003
• Leaning Into The Future – Changing The Way People Change Organisations; Nicholas Brealey Publishing, London 1996
• Making Quality Work – Lessons from Europe's Leading Companies' – the result of a pan-European study of the application of Quality Management principles; Economist Intelligence Unit 1992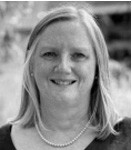 Fiona Elsa Dent MSc, MA, Chartered FCIPD
Fiona is a management trainer, leadership coach and author who teaches, coaches and researches in the areas of leadership and personal skills.
She worked as a senior member of faculty at Ashridge Business School for more than 20 years where she gained both client and programme director experience and also had 10 years a member of the leadership team, managing three faculty groups.
She has worked with a wide range of clients on a national and international basis, clients include the BBC, Easyjet, Barclays Bank, Abu Dhabi Executive Council, Saint Gobain and the Leadership Foundation for Higher Education.
Fiona is an Ashridge accredited coach and qualified in a range of psychometric tests and personality profiles including MBTI, FIRO-B, Profiler 360, Insights, OPQ, ECI and SDI.
Fiona has published 9 books and various research reports including:
• The Leaders Guide to Influence: How to use soft skills to get hard results (2010) FT Prentice Hall
• The Leaders Guide to People Management: How to use soft skills to get hard results (2014) FT Prentice Hall
• The Leaders Guide to Coaching & Mentoring: How to use soft skills to get hard results (published in Nov. 2015) FT Prentice Hall
• Women in Business: Navigating Career Success (2012) Palgrave MacMillan
• The Leadership Pocketbook (2003) Management Pocketbooks
• The Ashridge Management Index (2010 & 2012/13) Ashridge Business School
 Coaches / Speakers
Nancy Beesley BA (Hons) Msc AFBPsS
Chartered Psychologist
Nancy is a Chartered Psychologist working and executive coach and facilitator for individuals and groups in senior management and board level positions. She works with a range of clients, from niche consultancies to highly competitive global organisations, particularly in financial services, communications, retailing and the airport industry.
In the public sector she works with British Ambassadors around the world and with other senior Civil Servants running large government departments. She also works with elite sports performers and coaches in international cricket and England Rugby.
Most of her coaching is with successful and ambitious executives wanting to raise their performance further. Examples of issues covered are managing competing business demands, career development, work-life balance and interpersonal processes.
She is an associate of three world-class business schools – Ashridge Business School, London Business School and the Centre for Creative Leadership (CCL). She has worked across West and East Europe, Russia, USA and the United Arab Emirates.
Nancy takes a solution-focused, empathetic approach to working with senior executives. Through her experience and research in the area of performance excellence with world-class performers she aims to enhance individuals' self-awareness so that they can be the best they can be, know where their strengths lie and leverage these strengths to successfully develop weaker areas.
Tricia Evans, MA
Tricia started her career with Unilever, worked in linking education and training, trained as a coach at Ashridge Business School and then became the first business coach in Dubai.  Since 1993 she has coached nearly 6,000 managers in the Middle East to help fast track leaders and be successful 'on purpose'.  She is good at creating a safe space so people can open up quickly and focus on the few things that will make most difference in their roles.
Clients describe Tricia as a corporate therapist, helping senior managers to remove blocks and in doing so, unblock the entire organisation.  She sees coaching as particularly effective at key transition stages: being groomed for the next level, taking a business or team to the next level, changing careers, being promoted, shifting countries or as a sounding board for senior managers who can find their role surprisingly lonely.
Examples of outcomes include a regional director who learnt how to lead his team across six countries and doubled sales in the region; director of an accountancy firm who was promoted to partner and built impressive stand-alone business; MD of a media group who increased staff retention and morale, improved profitability and finalist in 'best place to work' in Dubai; and MD of construction company who turned an inherited, dysfunctional team into cohesive one and reduced stress levels.
Tricia works in a wide range of sectors including professional and financial services, pharma, technology, media, FMCG, retail, construction, oil and gas with clients such as Deloitte, Lenovo, Unilever, Janssen, Abu Dhabi Investment Authority, GE, Novartis, Norton Rose, Smith and Nephew, Fairmont Hotels, Rubaiyat Group, Linktia Media, Amgen, McConnell Dowell.
She has an MA in Management Education and is qualified to use a number of personality profiles.
Carrie and David Grant 
Carrie and David have been working with executives from companies and organisations around the world for the past 16 years. Their work covers the areas of change management, team building, leadership strategy, diversity, growth and emotional intelligence.
Carrie and David take music and use it to bring a fresh approach to leadership and team building. They touch on "attitudes to change," the innovation needed to "stay ahead of the game," the passion required from the top downwards to lead others and how to successfully communicate a vision.
Using the songs "Let it Be" and "Lean on Me" the clients learn basic technique, harmony, counter melody. They break into groups, form their own band and perform in the styles of Country and Western, Rock and Roll, Reggae, Italian Opera and Punk. During this time they learn how to listen, understand what it feels like to operate out of their comfort zone and how to get others "on board." As a finale the group sings a well-known anthemic song.
Clients across the world include: The Foreign and Commonwealth Office, The Home Office, BBC Worldwide, Ernst & Young, Coutts, Price Waterhouse, Pfizer, Lloyds TSB, Express Newspapers, Skandia, Orange, Skanska, Sainsbury's, IMG, The Body Shop, Dixons, Shell, The NHS, Tesco, The Audit Commission, Morrisons, Mothercare and Costa.
Their awards include BASCA award for services to the music industry, MOBO for Best Gospel Act 1998, BAFTA for BBC1's Glee Club.
Simon Gulliford
A lawyer, academic, business owner, consultant and director of major corporates, Simon combines his senior, practical knowledge of what works in business combined with a prestigious academic background. He is a lively and compelling speaker on the international conference circuit and for European business schools.
He left law to gain an MBA at Ashridge Management College, joined the academic staff and quickly headed up the marketing faculty, moving on to run his own business.
He became Marketing Director of Sears, helping to re-launch and subsequently demerge Selfridges. From there he was appointed Marketing Development Director of EMAP plc and helped launch and develop magazines such as FHM, Red and Heat, as well as working closely with EMAP music and entertainment interests.
Other roles have included Group Marketing Director for Barclays plc, where he instigated significant change and built Barclays into a world- class marketing organization and Chief Marketing Officer for Standard Life plc where he instituted a major re-structuring and re-positioning programme.
Simon has recently carried out major pieces of strategy work for easyJet,  BAA,  Harper Collins,  Cannes Lions & BDO.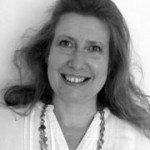 Jean Harsent
Jean has more than ten years experience working as a coach and trainer in both the public and private sector.
She had a long career in the Foreign and Commonwealth Office,  specialising in HR, with responsibility for talent management and staff development and worked to define and implement good coaching practice – including co- designing and delivering coaching skills training for an internal cadre of coaches. She worked across Europe, Sri Lanka, Istanbul, Jerusalem and Afghanistan, with a particular focus on crisis management.
As an executive coach Jean focuses on managing people to be the best they can with a strategic business focus to deliver results with a style that is stretching and stimulating as well as supportive. She is qualified to use a number of psychometric profiling tools including MBTI steps 1 and 2, FIRO B and ESCI (Emotional and Social Competence inventory).
As a consultant, Jean has helped clients address challenges such as the pace of change, the need to truly model the values of the organisation and the need to build high performing teams in challenging circumstances. Clients include The Foreign and Commonwealth Office, Old Mutual Insurance, EDF, the European Medicines Agency and Essex Police.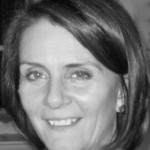 Judith Scott, MBA
Judith is an organisational consultant and executive coach working with high-potential talent, senior leadership and at board level. She has over 18 years of experience in personal, team and organisational development with a focus on leadership and change management.
Judith has extensive international experience with clients from Europe, USA, the Middle East – Saudi Arabia, Israel and UAE – Scandinavia, Asia and Africa.
She has particular sector experience in law, insurance and banking, construction, telecoms, sport, media and entertainment, luxury high end and fashion brands. Clients have included Wragge, The Jockey Club, The BBC, Old Mutual Insurance, Catlin, SAGE Publishing, URENCO, Investors In people and The UAE Government.
Judith has associations with Ashridge Business College; Duke; On Purpose –an organisation developing leadership skills for social enterprises; and various "niche" consultancy firms.
Her main interests lie in emotional intelligence, impact and presence, mindfulness and the shadow side of leadership.
Judith has an Ashridge MBA and is an accredited Ashridge Coach. She has co-authored articles on Leadership Development. A member of the Association for Coaching, The European Mentoring and Coaching Council, and The British Psychological Society, she also holds certificates of Competence in Occupational Testing (Level A & B) and is qualified in and regularly uses a wide range of psychometric instruments.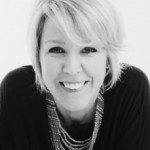 Melissa Carr BA, MSc, CPsychol AFBPsS
Melissa specialises in leadership and organisational development and consults for a number of organisations on the recruitment, retention and development of their senior managers and leadership teams. She also designs and delivers leadership and management development programmes for a number of clients and provides one-to-one coaching to help individuals maximise their performance.
Melissa spent seven years working as a senior faculty member at Ashridge, one of the UK's leading business schools. At Ashridge, she was a programme and client director, responsible for both a flagship general management and leadership development programme. She also taught organisational psychology, interpersonal effectiveness and leadership across variety of management programmes. Melissa joined Ashridge from OPP Ltd, a business psychology consultancy, where she worked with clients from across the public and private sector in all areas of organisational and leadership development.
A Chartered Psychologist and Associate Fellow of the British Psychological Society, Melissa holds qualifications in a range of psychometric instruments including the MBTI, FIRO-B and 16pf which she uses regularly to support both team and individual development.
Monica Kinder
 Monica's career spans over 25 years initially in Banking, having worked for 2 major European Banks over 21 years.   Her main areas of responsibility have centred on strategic management development and customer development with responsibility for the design and implementation of development initiatives and programmes for the UK.
Following a career break to study and set up a small consulting business, Monica now works with a wide range of business sectors in order to broaden her own experience and focus of experience.  She now works with many other organisations in order to gain a better understanding of their approach to learning and development.   Monica has worked as a sports coach in business, with MBA students and clients with an interest in developing their own coaching skills.  Some of her main areas of interest are coaching, emotional intelligence, personality styles, team working, personal impact, work / life balance and networking.  Monica has also worked extensively with children from ages 11-18 years, teaching them emotional intelligence (in children) as well as spending time on interview skills as an ongoing process throughout life.
Monica is qualified in a number of psychometrics including MBTI Step 1 & 2, Profilor, Firo-B, ECI and is an NLP Practitioner.
Recent clients include Skanska UK Plc, Novelis AG, Electrolux AB, CRH Plc, Tetra Pak, International Power, Amplifon, ACE European Group, VW Group, Buhler, CRH Plc, SSE.